THIS WEEK'S SERMON
Please invite your friends and join us for worship ONLINE at our Braden River UMC Facebook Live page this Sunday, January 17  at 10 AM.
Click here to go directly to our Facebook Live video page:
 https://www.facebook.com/pg/BradenRiverUMC/videos/
We are so excited about what God is doing in our midst!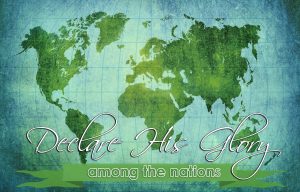 This Sunday, our sermon is entitled
"Declare His Glory Among the Nations"
exploring scripture Psalm 96:1-10 in the Word of God.
Please spread the word, invite your friends and come worship with us online.
God's Peace to each of you.
January 11, 2021

In this sermon Pastor Jeff explores 1 Peter 4: 10-11 and reminds us to unwrap the many gifts that God offers to us and use them for the kingdom of…